I am a fun-loving outgoing Geek that is excited to work with you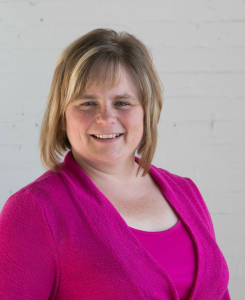 My name is Angela Mondor, and I am also known as The Geeky Girl – I help entrepreneurs to focus on and complete the projects that are most important to the success of their business. I have worked with many entrepreneurs to create profits in their dream businesses. When you focus on the important projects and make time for the actions that lead to their completion you find out that there really is a thing called "free-time". You spend less time spinning your wheels and more time checking off the things on your to-do list so that you have time for your family, friends and hobbies that bring you joy!
How we can work together
Whether you are just starting your business or growing your existing business I can help you create goals that are designed specifically for you and your business and give you the tools you need to turn your dream into a reality.
To find out more about how we can work together you will find it here on my Services page
Please use this contact form for speaking enquires

My Background
When I was in my 30's I was diagnosed with ADHD. Until that time I didn't realize why I had created so many creative ways to "fit in" with the world around me.
I have developed many strategies to harness the power of my ADHD and tame the squirrels that pop up as well.
Squirrels are the things that happen during the day that capture our attention and attempt to get us to change our focus from our plan to watch them run around and be silly!
These squirrels can be as simple as a pop up notification from Facebook that turns into you loosing an hour scrolling through stories and pictures of cats to walking past your kitchen and noticing that your dishes need to go into the dishwasher, and 2 hours later your kitchen is sparkling clean and you missed a deadline for a client.
One of the other "features" of having ADHD is a thing called hyper-focus. This can be awesome, or it can create other problems.
Hyper-focus is when you literally focus on something so intently that it is difficult to get your attention to shift to something else. If I am not in charge of my hyper-focus I can forget to eat, go to the bathroom, or go to bed while I am in that state.
I have learned how to harness the power of my hyper-focus to complete projects and get a lot done while still being able to look after myself! I will show you how to create an environment where you too can learn to focus intensely and accomplish your goals while looking after yourself.
These strategies have helped me to create a successful business and they can help you too!