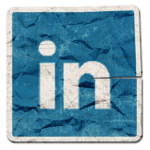 With LinkedIn it is important to remember that when interacting on this platform, it is much like a business trade show.  You are encouraged to share your business portfolio, skills and talents.
The first thing you need to do is make sure you complete your personal profile with as much information as possible.
Include Full Name and Image.
Personalize Your Headline.
Add your work history
Customize your LinkedIn URL
Update your website URL's
Ask your real life connections for recommendations
If you have a twitter account connect it with your LinkedIn account
Start connecting with people you know, and grow your connections
Now you need to make sure your company page is ready for visitors.  If you do not have a LinkedIn company page, click here to quickly add your company.  Here are a couple reasons why it would be helpful for you to have a company page on LinkedIn..
For companies that have employees they will be able to ad your business to their profile and therefore all their connections will be able to connect with your business as well.
On your company page you will have the opportunity to talk about the products and services that you provide.
People will also be able to see how many of their connections are connected to your company.
Here are some things you need to complete on your Company Page:
Edit your basic information (usually done when you start the page)
Post any jobs you are looking to hire for
Add your products and services
You can promote your company with ad campaigns as well.
The final tab is Analytics.  This is where you will find page views and information about your visitors.
You may now be wondering what is appropriate to post on your LinkedIn profile.
First you need to make sure that your company status updates are turned on.  You will need to check a few settings.  Under your admin tools click edit and under the company admin make sure "Designated Users only" is checked… if you have the "All employees with a valid email registered to the company domain" is checked the status update check box will not be available to check.
Now you can check the box to enable your company updates :)
The answer to your question above is simple, you need to make sure that you are providing information that potential customers, clients and employees are looking for and that they find interesting and engaging. (We have talked about this before)  If visitors feel that you are giving them interesting information and answering their needs then they will follow and return to see what is new and exciting.
Keep all of your conversations professional and about the business, this is not the place to talk about what is happening with you personally.