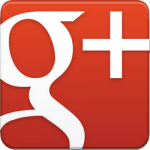 By Angela on May 16, 2013
Google+ has launched a new layout and they have changed the way that you view your Google+ stream. Not that Google+ is changed, because it still is everything wonderful that we expect
Read More
Posted in Business, Consumer, Geeky Girl | Tagged business, facebook, google, ideas, personal, social media, social media manager, technology | Leave a response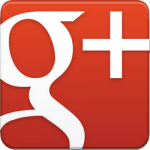 By Angela on April 25, 2013
Google circles are an easy way to organize your connections… Think about the people that you want to connect to. When you want to connect to them the first thing you do is add them to a circle or multiple circles. Let's start with an easy one, if you were connecting to your best friend you might put them in a circle labelled friends, or if you are connecting with a family member you might put them in a circle labelled family. Now let's look at a more difficult case, what if you were connecting with someone you met at a networking event, you might put this person in a circle with the label of the networking event that you attended, or perhaps that person is someone who you would like to connect again with, maybe they have a product or service that you are interested in, or they are a lead for your business. You can not only put them in the circle labelled with the networking event name but you can also add them to another circle that labels them as a lead or as a service provider that you will need in the future.
Read More
Posted in Business, Geeky Girl | Tagged business, google, personal, social media, social media manager | Leave a response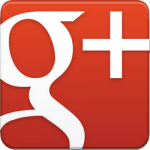 By Angela on April 4, 2013
I am going to tell you why I think Google+ has an actual shot at taking over Facebook, and why I am starting to spend more time there now.
Read More
Posted in Business, Consumer, Geeky Girl, How To | Tagged business, facebook, google, how to, ideas, personal, social media, social media manager | Leave a response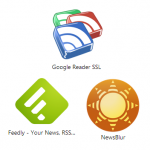 By Angela on March 18, 2013
Luckily there are so many options available to you, that regardless of how you want to view your content there is a solution for you. Right now those that are on Google Reader are a little upset because Google is shutting the Reader down. I will admit I have had a Google Reader account for [...]
Read More
Posted in Business, Consumer, Geeky Girl, How To | Tagged business, google, how to, ideas, personal, technology | Leave a response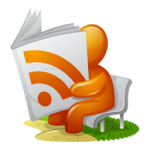 By Angela on March 18, 2013
RSS feeds have been part of our on-line existence for a long time, in fact the first adopted version was in 1999 and that was created by Netscape. Before I get into it's uses let me tell you a little bit about what the RSS feed is and what it does. (If you already know [...]
Read More
Posted in Business, Consumer, Geeky Girl, How To | Tagged business, google, how to, ideas, planning | Leave a response